Bismillah.
Kopi|Buku|Puisi
Kopi | Buku | Puisi– terlalu sinonim dengan diri sendiri dalam menikmati fasa ber-hibernasi. Ah introvert pasti tahu ungkapan lain dari fasa hibernasi adalah 'mengurung diri untuk proses re-charge social battery'
****
How beautiful to find a heart that loves you,
Without asking you for anything, but to be okay.

~ K. Gibran
Tempohari berjalan-jalan di FB dan saya berjumpa dengan quote indah ini. Terbaca je kata-kata ini, terus tanya diri sendiri – 'Heh, am I okey?'. 
Anyway, kebetulan semasa saya menekan butang kongsi di FB, saya terbaca pula satu komen yang ditulis oleh likers page ni. Di bawah ini :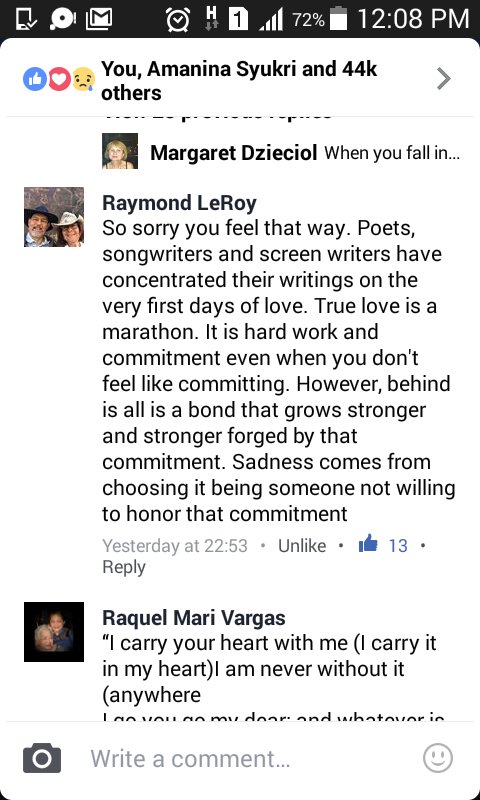 Nasihat yang sangat baik. Hihi.
Okey tentang jodoh– three word I could say is : 
Baiklah. Hanya yang buka blog sahaja akan tahu kewujudan entri ini. Hehehe. Sekian Kopi|Buku| Puisi untuk kali ini. 😀